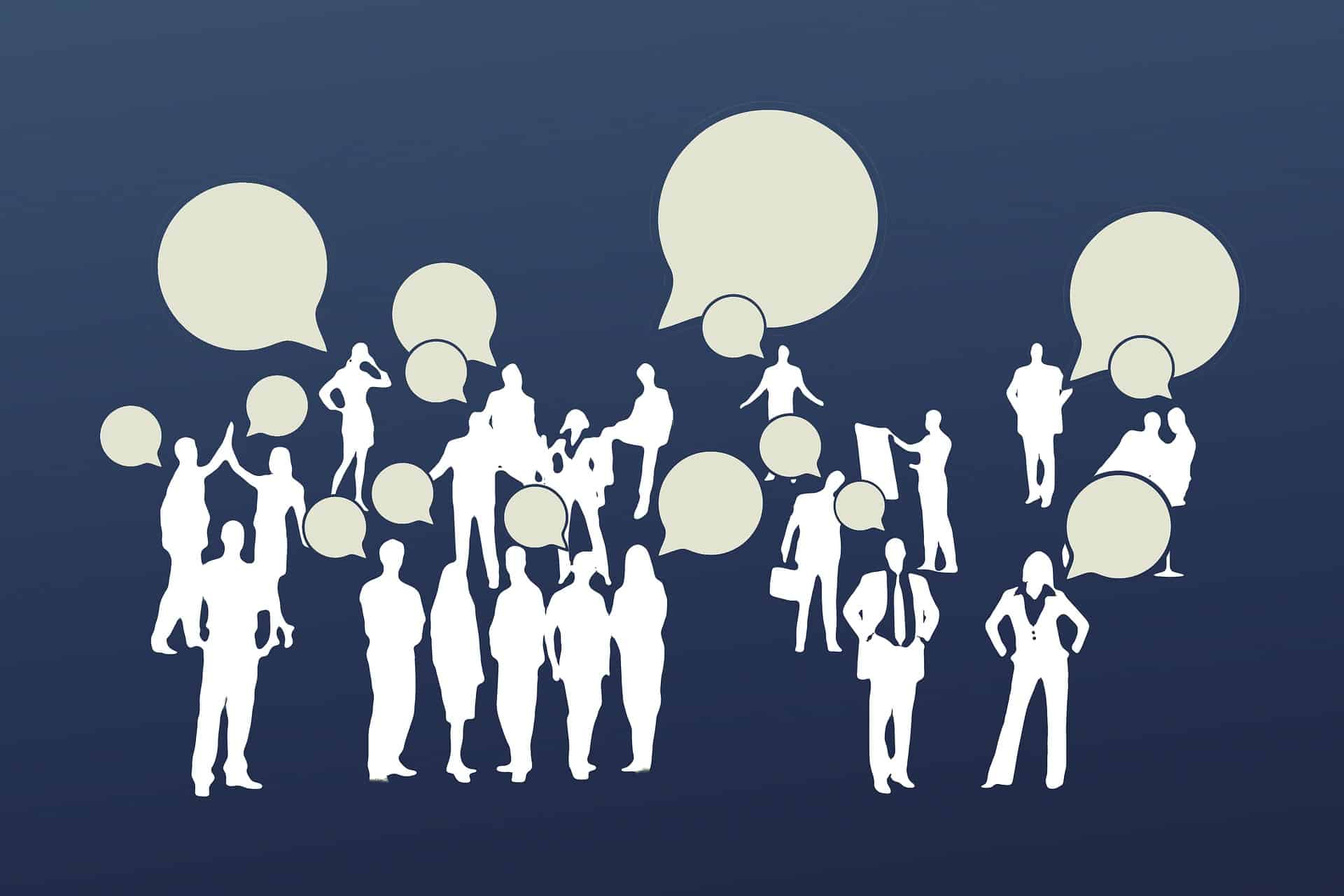 Leadership is practiced through communication. Small
things
that leaders say make all the difference in employee morale, productivity, and loyalty. It all comes down to compassion and messaging. Feeling respected, valued, and challenged motivates every talented and committed employee to stick around and do their best. On the other hand, capable employees know their worth pretty well. And if you treat them with disrespect or lose their trust, they will quit either silently or physically.
The more leaders understand how their communication is received, the more intentional they can be about their impact. To offer some examples, I go through some things my managers have said to me throughout my career. The outcomes of these messages ended up being very different from their initial intentions.
1. "What would we do if you get hit by a bus tomorrow?"
My manager here was trying to express his desire to mitigate the risk of losing me given my unique capabilities and contributions. But he actually made me feel like I didn't matter. I started looking for my next opportunity.  It wasn't long before I left for an employer that I felt would sympathize with my family and me if I got hit by a bus! Making employees feel like they don't matter could be one of the biggest mistakes a leader can make. And doing so with high potential employees can be most drastic. This statement above is still leaving a bad taste with me 19 years after I parted ways with this manager.
2. "Thanks for pointing out that your compensation doesn't match your value and contribution here. I definitely agree. Let me look into it!"
I had brought up with our business unit leader that my pay was too low for my qualifications and performance levels. His response made me feel like I was being valued and appreciated. I ended up staying, made some of my best contributions, and followed that leader to his next job. And it was because of the trust he gained with his honesty and respect rather than the salary raise he offered me later.
3. "I am sad you're leaving us but happy that you're being pulled into an exciting opportunity rather than being pushed away by us!"
In this situation, I had submitted my resignation after accepting another exciting opportunity. This response from a leader that I looked up to was pretty inspirational. When I was ready for my next career move later, I reached out to my ex-employer and returned later for a much better opportunity under that same leader.
Inspirational leaders say
things
that their people keep carrying to other jobs and companies. This leader was more than reassuring during a major transition. It has also been helpful for many of those I work with and coach. My clients probably all heard me ask them whether any of their decisions were push rather than pull-based. Consider this question: what have you
said
to inspire your own team that they can carry around your organization and elsewhere?
4. "Prepare a presentation to demonstrate to us your ability to complete your work on time."
Rather than appreciating and leveraging my impact on people as a leader, my manager assumed I was spending too much time on the people management side of my job versus project deliverables. He didn't ask about the status of my deliverables. This conversation basically drove me to prepare my resignation. I later was able to find a much more senior and influential leadership role with a company whose leadership made me feel respected and trusted.
The assuming leader could easily be the least effective leader. Making inaccurate assumptions based on what you see on the surface is a solid de-motivator of people. Staying curious and inquisitive would have been much more useful in this situation for working together on assessing and closing any performance gap. But assuming lack of delivery based on scattered observations is one of the quickest ways to disengage your employees and demotivate them. Ask yourself one question: to what extent are you successful in making your employees feel like you are partners in success versus a police-person and suspects?
5. "We have an important role for you to play in a new job," in reference to a much more limited and limiting role
My manager mentioned this only when I said that I'd read between his lines that he was hiring my replacement. I was actually on the interviewing committee for another role and I had to guess that the intention was to replace me. Apparently, some of my colleagues had known about it while I didn't. The interviewee himself knew about it. I could not trust my manager or his managers after this incident. Regardless of how suitable the role he described was for me, I didn't feel safe anymore continuing to work for that company. So I started making plans for my next career move and resigned soon after.
This is very common. Many leaders tend to choose confidants from their teams that they share their plans and preferences with. Other employees are left to read between the lines. The confidants may know much more about an employee's situation than the employee themselves. This is a shortcut to losing the trust and respect of that employee and everyone who's watching the leader do that. It is also usually where confusion and rumors begin. Transparency, on the other hand, is a leader's best friend. It helps with mitigating attrition, disengagement, and poor performance.
And one last thing to say…
Nothing beats being honest and respectful to be the best versions of ourselves as leaders. There are definitely limitations to how far we can go in making our people happy. We may not be able to get them where they want today. And they're probably willing to accept that as long as we acknowledge how far along they've come, what's next, and what it means for them. Finally, nothing beats committing to do your best for your people. In return, they'll commit to doing their best for you, your organization, and your clients.