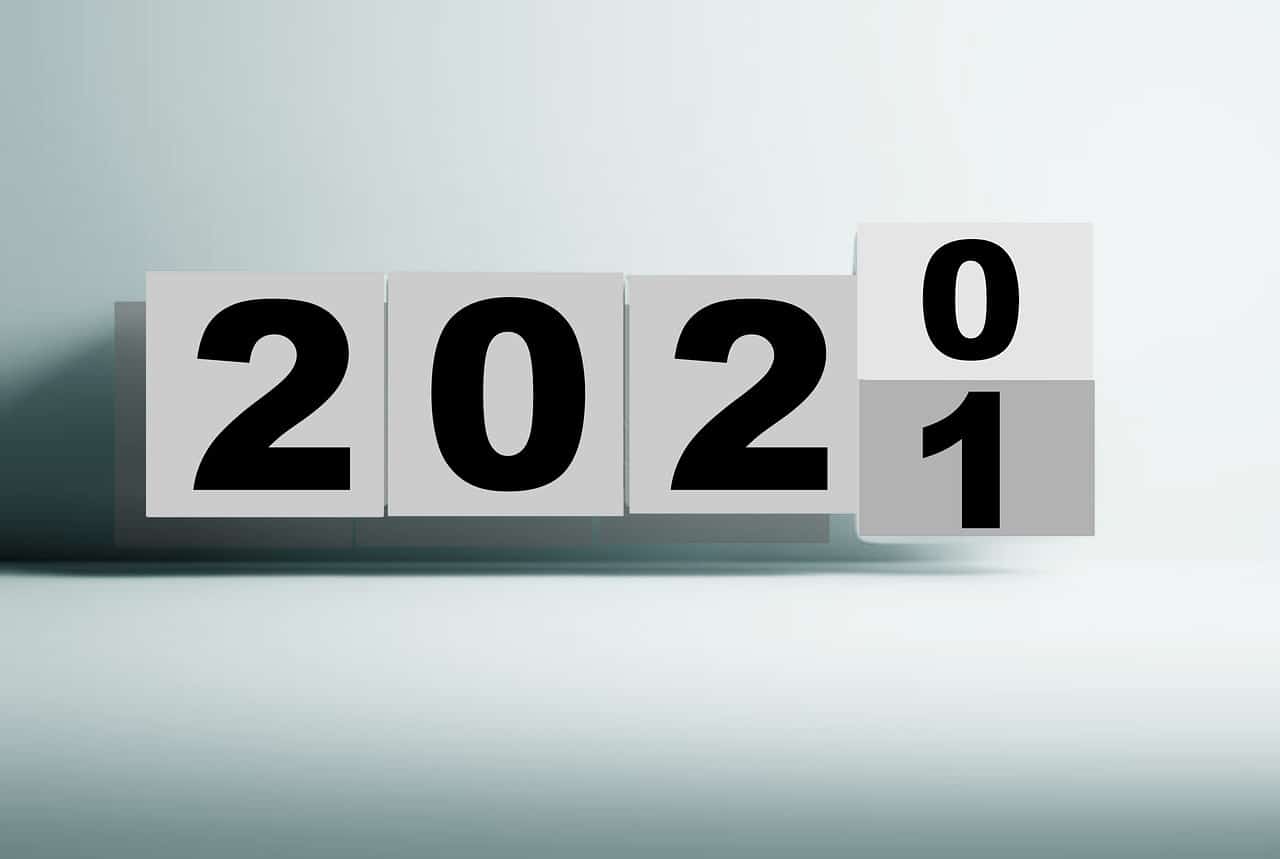 In bidding 2020 farewell, the world has been filled with hope that the suffering of 2020 will come to an end as the year came to an end. But it is no secret that the world doesn't necessarily go through a factory reset on January 1. This is not all bad news though. The turbulent ride that 2020 was has given us certainty about the uncertainty of our present and future! Things are going to remain volatile for a long time.
Now we can stop guessing
Most of the risks that leaders and strategists typically incorporated into extreme future scenarios in the past ended up manifesting one way or the other in 2020. You probably remember when extreme strategic scenarios reflected one or two of the following combinations:
A serious global pandemic resulting in major lockdowns and geopolitical disintegration
An oil market crash and major global economic downturn and restructuring
A breathtaking digital transformation connecting human communities in new ways and threatening personal privacy and security
An expedited energy transition supported by breakthroughs in alternative energy and storage technologies
The expansion of the virtual workplace, and exponential growth in ecommerce
Increasing weather volatility and natural disaster occurrence
Many of these risks are here to stay. And even if the pandemic situation is resolved in the next year, many of its implications are long-lasting if not permanent. Of these, we have identified five themes that appear to be most critical for strategizing for success in 2021 and beyond. Several of these have already been discussed in previous articles over the last couple of years, as noted below.
1. Energy Transitions, ESG, D&I and the Human Race's Search for Purpose
We clearly are at an interesting stage of development as a race. There is a rising sense of consciousness over how what we do and how do things impact our environments and the lives of other people and creatures. This is especially true for most millennials and Gen Zs who tend to at least partially evaluate employers and product and service providers based on their approach to diversity and inclusion (D&I) and environment, sustainability, and governance (ESG) issues. Employers are also now being increasingly challenged to align jobs and assignments with employee purpose.
By the same token, the investment and regulatory communities are gradually withdrawing support from entities whose operations are believed to simply pollute the environment or reinforce bias and discrimination. There is no going back from this and regardless of how much we may want to argue against it, financial and economic metrics along won't be sufficient going forward.
As we discussed in a previous article, sustainability-oriented business models will have better chances of winning in the new normal. This, together with the demand shifts described below will continue to accelerate the transition of the energy system away from the domination of fossil fuels. The pace of this transition is still being debated. There is growing conviction among many including oil and gas supermajor that we are already beyond peak oil demand. This is a huge departure from the previous consensus that it wasn't going to occur until the late 2020s – mid 2030's.
2. The Expansion of the Virtual Workplace
The technology that supports remote working, team building, and leadership solutions had been here for some time. But the imperatives of social distancing in 2020 drove significant investment in and utilization of digital applications for establishing virtual workplaces. In the middle of the year, major tech companies like Google, Facebook, and Twitter began making announcements that their employees would be allowed to work from home permanently. Leaders have now had experience with the remote workplace concept and developed more appreciation for its positive impacts on efficiency and effectiveness. My earlier article on employee and leadership behaviors in the new normal describes shifts that drive the expansion of the virtual workplace beyond COVID into the next normal.
3. Freelance Work and Small Business Sector Growth
Empowered by technology and challenged by economic downturns, freelancers are finding flexibility and security in establishing multiple sources of income. On the other hand, employers, and especially other freelancers and small businesses are increasingly finding it more cost effective to rely on freelancers. This is especially the case for temporary or intermittent resource and unique skillset needs. In 2019, about 35% of Americans freelanced and it is estimated that 43% were freelancing by the end of 2020. Also, freelancing tends to be favored by younger generations, with 53% of Generation Z (18-22 years) freelancing by 2019. By 2027, some expect that freelancers will make up more than half of the U.S. workforce.
By contrast, the small business sector contracted in 2020 as a result of the COVID health and economic crisis. But the outlook for small business growth in the next few years remains strong with millennials and Gen Zs continuing to show preference for being their own bosses. In addition, barriers to entry are now lower in many industries as the digital transformation is availing new analytic and business networking capabilities that may be much easier for smaller and newer entities to leverage.
4. Major Demand Shifts Driven by the Technologically-Empowered End User
End users are being empowered by technology in a few ways, as I elaborated in an earlier article. These include the growing availability of information about products, services, and providers as well as the easier access to a wider variety of providers. This together with the expansion of the virtual workplace, and the growth of freelancing work and ecommerce are already driving significant shifts in demand for many commodities. Understanding and predicting such demand shifts can be very tricky but is absolutely critical for succeeding in 2021 and beyond. In the energy sector for example, the transformation in end user demand already drove profound shocks in the industry in 2020 as discussed in our article about energy demand transition. When combined with an expedited energy transition, demand shifts can change the landscape for oil and gas players indefinitely.
The airline and hospitality industries had already seen first order impacts from this dynamic in earlier years. Customers not only have access to information about their choices, but also have access to technologies that allow them to connect with family, friends, customers, and business associates without having to travel. Of course, these industries have been even more dramatically impacted throughout the COVID crisis.
5. The Humanization of Human Resources
Having been reinforced by the COVID experience, the overall wellbeing of employees is gaining importance as a driver of talent attraction, retention, and engagement. Pressure is mounting on leaders to demonstrate compassion and trust and approach their people as holistic human being, prioritizing their mental and physical health and family lives. As I discussed in another earlier article, there is near consensus that the leader of the future will only succeed if they consider employee fulfillment and purpose foundational to their people policies and strategies.
Now what?
Many of the events of 2020 were harsh for sure. But we were taught that it would not be impossible to grow and even win in this environment. The uncertainties that continue to materialize so rapidly before us present not only new challenges but also new opportunities. Success now requires new strategies that understand how each of the themes discussed here impact the overall business climate including customers and prospects, competition, and current and prospective employees.
Contact us to learn more about how we partner with executives to revisit their strategies and develop resilient leadership teams for winning during a historical juncture in human history.